Leading Spice Package Manufacturers
We are UK Blending, your leading spice package manufacturer and supplier. Whether you're looking for a meal spice kit, herb seasonings, spicy marinades and more, we will have the spice package for you. We are committed to delivering innovative and competitive spice packages, all backed by outstanding customer service. With 25 years of experience as a top spice package manufacturer, we are a key supplier across the UK and food industries. So, if you're looking for a quality spice package at affordable prices, get in touch with us today!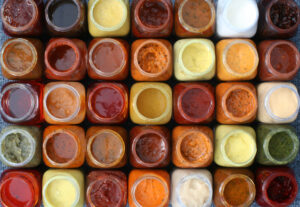 25 years experience
Founded almost 25 years ago, UK Blending Ltd is now well established as a key supplier of high-quality flavours and seasonings for the UK and export food industries. This means that you will be working with leading food flavouring manufacturers UK.
Competitive prices
Competitive prices are at the heart of our company, and we believe in delivering unmatched quality at budget-friendly prices. Whatever you require and whatever the size of your budget, please don't hesitate to speak to us today for more information.
Quality
We are a trusted supplier to major brands worldwide. Our certification against the latest BRC Global Standard for Food Safety demonstrates a commitment to the very highest levels of quality, safety and legality in food manufacturing.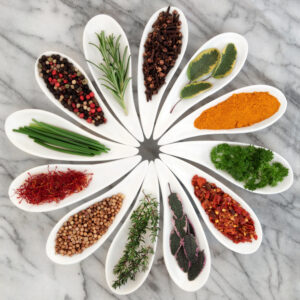 What is a spice package?
We work hard to source only the best most flavoursome raw materials on the market. So when you purchase a spice package from us, you can trust that you are purchasing quality ingredients. Whether you are looking to improve an existing flavour or are adding something completely new, you'll find a spice package to suit you.
Let us bring your food to life with our spice package range, suitable for:
Rice / Pasta / Noodles
Seasonings For Meat Rubs / Glazes / Marinades
Sauces / Marinades / Pastes
Dried Pulses
Extruded / Pellets
Ready Meals / Soups
And much more!As top spice package manufacturers, we are focused on working alongside you to create your perfect flavours. By working together we will develop samples further if required to make sure your desired taste is matched. Samples are dispatched as soon as possible with next-day delivery.
What are the different types of spice package?
If you're looking for a top-quality spice package at affordable prices, we at UK Blending have the answer. We offer a huge range of seasonings and spices online and take pride in our innovative and high-quality products. Furthermore, we have the experience and stock to deliver a complete spice package range that is designed to enhance flavour and satisfy tastebuds.
Wet Spice Products
A wet cooking package includes your favourites, all designed to create products that are packed full of flavour that any customer will love. A wet spice package can include…
Marinades
We offer a specialist range of spice products that can be used as marinades.
Salsas/Dips
Top-quality salsas and dips designed to meet the needs of any customer.

Dry Spice Products

A dry spice package features everything you may need to instil tastes of India, Mexico, Greece and beyond into your products. A dry spice package can include…

Herbs, Spices & Seasonings
We offer some of the best herbs, spices and seasonings. From paprika and pepper to turmeric, ginger, and unique blends – we have the seasonings for you.
Curry Powders
If you're looking for a spice package to add sizzle to your food products, then look no further. We have over 100 authentic spice blends from around the world.What are the benefits of buying a spice package?

Our spice package range has satisfied many tastebuds across the UK. Here's why we think a spice package is worth buying…

Flavour!
Flavour is the number one reason to buy a spice package. From cumin and turmeric to paprika and garlic, a spice package from UK Blending can deliver seasoning that will tantalise every tastebud.
Complimentary Flavours
We work to deliver a spice package range that will complement a selection of products. From rice and noodles to savoury snacks, ready meals and more, our ingredients are mixed in perfect ratios.
Boost Your Products
We work alongside the UK and export food industries to supply and deliver quality spice packages. We want your customers to love the food that you produce, which is why we provide ingredients to create balanced, flavoursome food.
Quick & Easy
Buying a spice package is a quick and easy way of creating flavour that packs a punch in all your products. From sauces and marinades to curry powders and more, our spice packages are easy to order, quick to be delivered and taste incredible.
Our Quality & Food Safety Promise
We pride ourselves on the quality and food safety of all products. From intake to finished product, quality and food safety are paramount. We ensure that you receive your products to exacting quality and food safety specifications. Raw materials and finished products are analysed both on-site and off-site at our contracted accredited laboratory. Our staff undergo a strict and comprehensive training programme in quality and food safety to ensure the company's ethos is upheld.
We are fully certified and accredited by…
Organic Certification & Standards
Kosher Food Certification
Halal Food Authority
European Snacks Association
U.K Flavour Association
FSB
BRC Global Standards
GMO Policy
Food Chain Certification
Organic Food FederationOur hygienic food production area and separate racked warehouse cater for specific control of foodtypes including allergens, kosher, halal and organic. As experienced spice product manufacturers, our certifications and accreditations demonstrate our commitment to the very highest levels of quality, safety and legality in food manufacturing. Get in touch with us today!

sales@ukblending.com

+44 (0) 1255 225 002

+44 (0) 7912 297 765

9 Davy Rd, Clacton-on-Sea, Essex, CO15 4XD
Home client